By now you've probably already got a pretty good idea of the category / categories in the App Store, particularly if you're been researching and focusing on the inspiration (and competition). If not, go to the App Store now and take a look under 'Categories'. You can choose two categories for your app, a primary and secondary category (for Games you get to choose two sub-categories of Games instead). Your choices are as follows:
Entertainment
Utilities
Social Networking
Music
Productivity
Lifestyle
Reference
Travel
Sports
Navigation
Health & Fitness
News
Photography
Finance
Business
Education
Weather
Books
Medical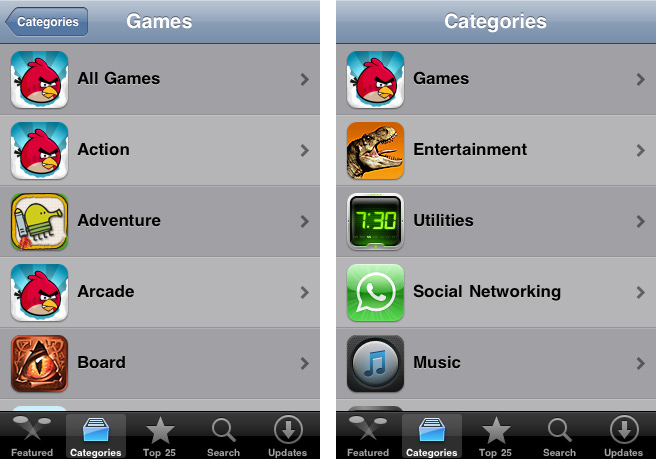 The Categories area of the App Store
If you're still not sure, then think: 'what categories would my main audience group browse' (or if you know a member of your target audience ask them!) and go with those.
Territories
If you want you can ask your developer to only allow your app to be available in certain territories (App Stores). Unless you have a particular reason not to though, the best thing to do is let them make your app available in all territories. You can also ask them to check the 'New Territories As Added' box which ensures your app will automatically be included in any new App Stores as they are added.